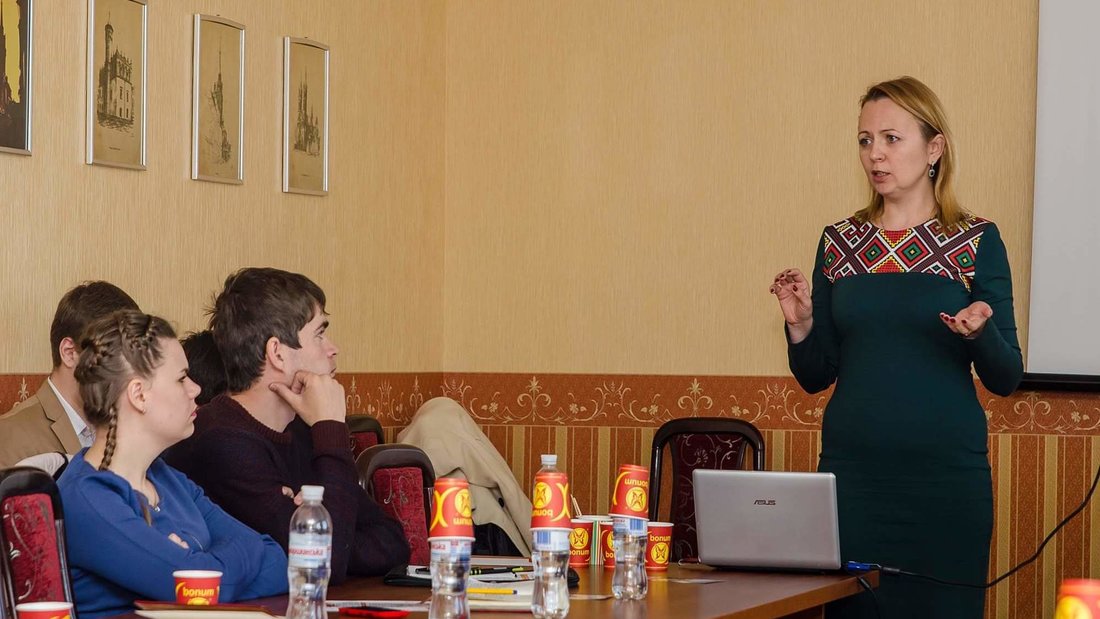 April 22, 2016, Lydia Pashchuk, coordinator of the School of small and medium enterprises (SME's School) in cooperation with NGO GoLOCAL Projects Manager Volodymyr Glukhov made a presentation of the SME's School to the participants of the "Team for Change".
During the presentation, Ms. Pashchuk spoke about the aims and objectives of the School, and about the training program. She encouraged distributing the information about the School among active and ready to learn business people and those who already have a business idea and are ready to implement it.
The School shall be held in an intensive form. During the week, participants will acquire knowledge for effective business management and its promotion free of charge.
The next step of the program will be to develop a Plan of business development with the support of the School's teachers. At the end of the course, they will present their Plans to the Commission of the sponsors of the school. The best projects are to receive funding from the Commission.
The acceptance of the participants was continued until 28 April 2016. All are welcome to fill out an application form, which can be downloaded at GoLOCAL website and send it to the address hr@golocal-ukraine.com.