January 24, 2017, NGO «GoLOCAL» and Bila Tserkva Strategic Development Agency invited experts from the EU and Ukraine to elaborate the next steps for the growth of the tourism sector of the city. The experts were joined by about 50 representatives of hotel and restaurant business, municipal improvement services and civic society.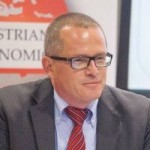 GUNTHER FEHLINGER
expert of the EU Project "Small and Medium Enterprise Development" (Austria)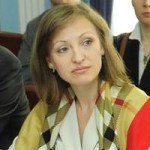 TETIANA TYMOSHENKO
chairman of the Federation of Employers of Ukraine in the field of tourism (Ukraine)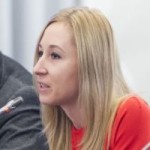 IULIA GUREEVA
expert on public-private partnership, the Platform of public-private partnership promotion (Ukraine)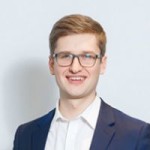 VOLODYMYR GLUKHOV
co-founder and project manager of the NGO «GoLOCAL»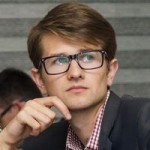 OLEXANDR KRAMAR
project manager of Bila Tserkva Strategic Development Agency
Based on the results of the survey "The current state of the tourism sector in the Bila Tserkva by 2016" and the ideas and materials presented by the experts and participants of the meeting the next steps of the tourism sector growth were defined, namely:
Combining the efforts of all the players that influence the development of the industry:

Municipal authorities that will be responsible for general planning, inspection and management of tourist attractions, drafting a plan of activities and festivals that will attract visitors and ensure stable operation and development of infrastructure.
Marketing and IT communities that are to create and improve the following areas: branding of the region and communications concepts drafting; geolocation optimization; provision of possibility to plan a journey, book and pay for all necessary tickets and other services online; easy online access to information about the tourist attractions and the experience they provide.
Business and private sector (incl.: hotels, dining, entertainment, travel agencies and transport services) which will be responsible for the improvement of their services and quality standards.
Educational institutions that will provide professional training and theoretical basis for all the other players. They aslo will conduct the necessary researches.

Creating a tourism cluster that is to structure the work on the development of this industry. To create there is a need to:

Identify the major obstacle to the growth of the sector and identify items that could attract tourists together with the city community.
Form a unified database of investment proposals and projects for the development of the region.
Create a plan of "branding" of the region and develop a strategy for communications.
Conduct an information campaign to promote the region or objects that are ready to receive tourists, with the support of information partners.
Find more resources for development through attracting investments and grants from businesses and international donor organisations.
Conducting work with private entities in the tourism sector in the region, and promote their sustainable development.

Creating conditions for public-private partnership which will contribute to faster advancements in various fields.
The experts' presentations are available for download below:
SME in Tourism – Austrian Model Driver of Growth in all Regions- Gunther Fehlinger
Strategy of the tourism cluster creation-Tetiana Tymoshenko
Platform of public-private partnership development in Ukraine-Iulia Gureeva
The current state of the tourism sector in the Bila Tserkva by 2016-Olexandr Kramar