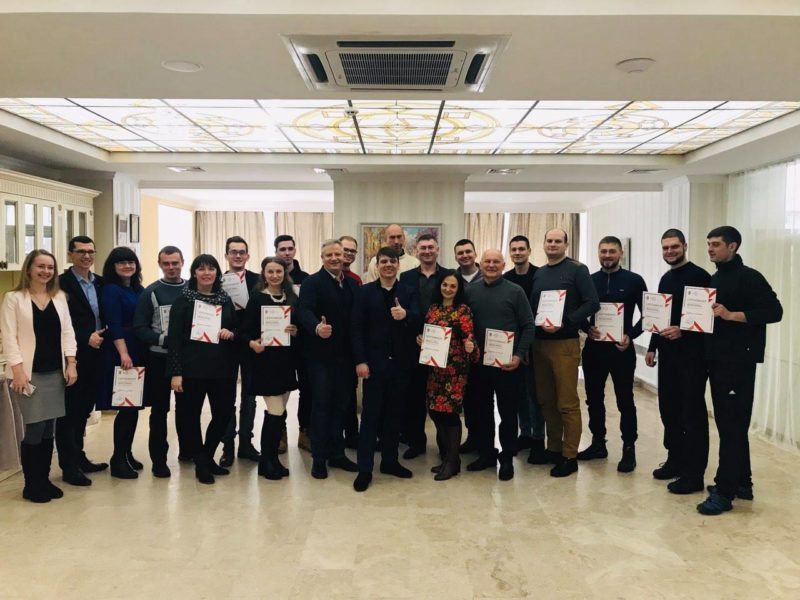 26 students of the SME School in Zhytomyr, including 13 ATO veterans and internally displaced persons, received Certificates of successful course completion.
The educational project "School of Small and Medium Enterprise in Zhytomyr", initiated by the NGO GoLOCAL and the International Renaissance Foundation and supported by the Zhytomyr City Council, has run to its end.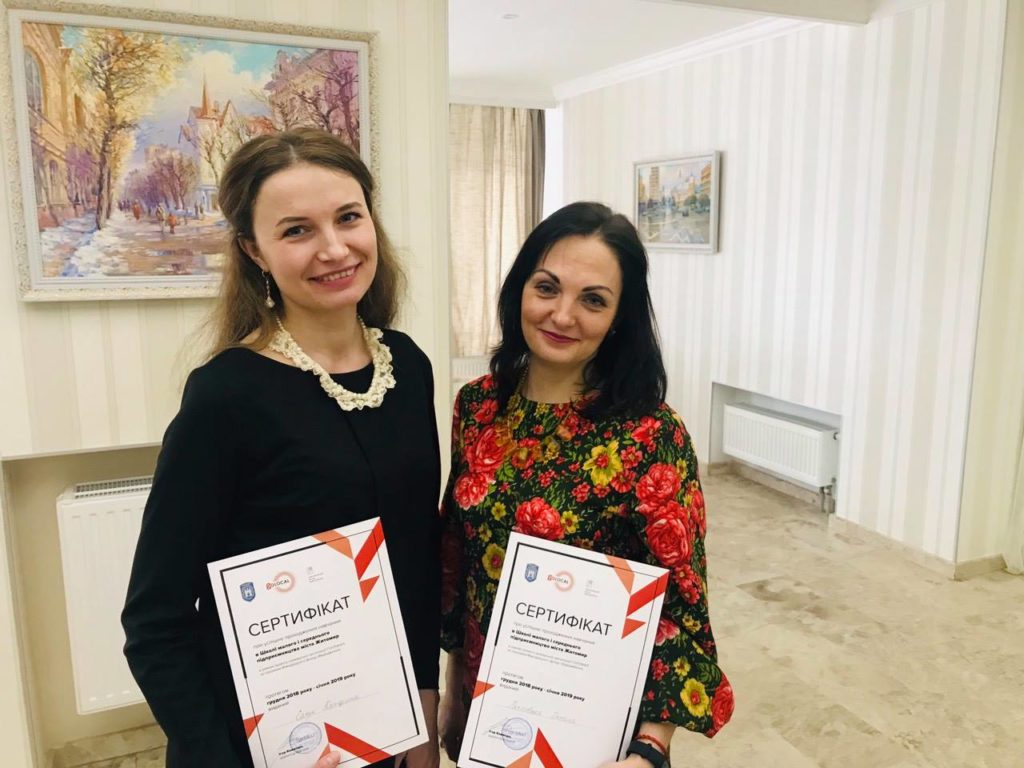 Half of the alumni were ATO veterans and internally displaced persons whose participation in the training was absolutely free. It is the social dimension that differs this project from similar initiatives.
The 6-day intensive training course started in Zhytomyr on December 17. During the lectures session, the participants studied theory and examined various business cases with experienced business-coaches and trainers. The next phase lasted almost a month and included different activities: developing business plans for new enterprises and improving existing business projects or startups; visiting successful Ukrainian enterprises, meeting with company managers; professional consulting and mentoring from the SME School trainers. Thus, within the field motivation trip, the students visited the concrete plant "Oberbeton" – the leading producer of precast custom concrete whos production fully corresponds to European standards. This plant is one of the biggest Ukrainian companies providing a full range of modern equipment for leading European companies. The second motivation tour was to Kyiv – the SME School's alumni visited the largest innovation park in Europe – Unit.City.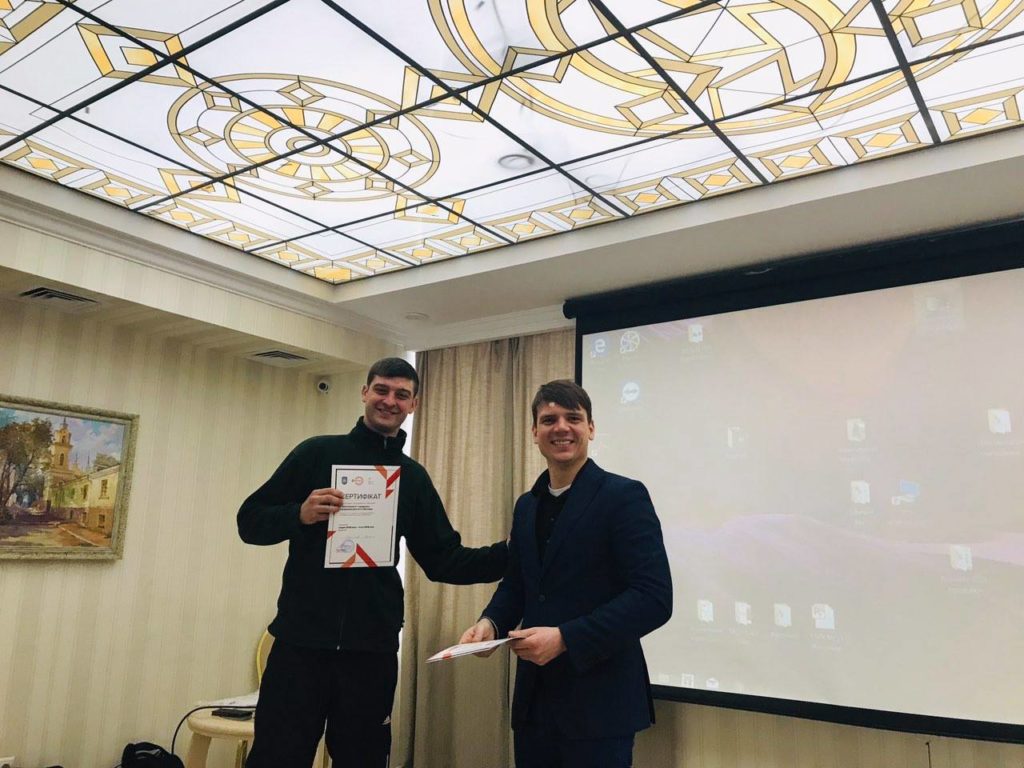 On January 19th, the future entrepreneurs have successfully pitched their business projects in front of the School trainers and their "classmates." A pool of 22 brilliant ideas and initiatives: making art and craft items for wedding, opening a meat pub, providing industrial safety services, developing a mobile App and many other projects ready to be launched!
"We are proud of our students! They have proved once again that people are keen to develop and change their lives for the better even in difficult life situations (the case of internally displaced persons and ATO veterans who took part in the project). Students succeed in developing realistic business plans ready for startup. I assume that we've achieved the project's main purpose – to provide the participants with useful knowledge and tools with direct practical use", – said Igor Komendo, GoLOCAL Director.
*The project "Support of participation of ATO veterans and internally displaced persons in the School of Small and Medium Enterprises in Zhytomyr" is supported by the International Renaissance Foundation.