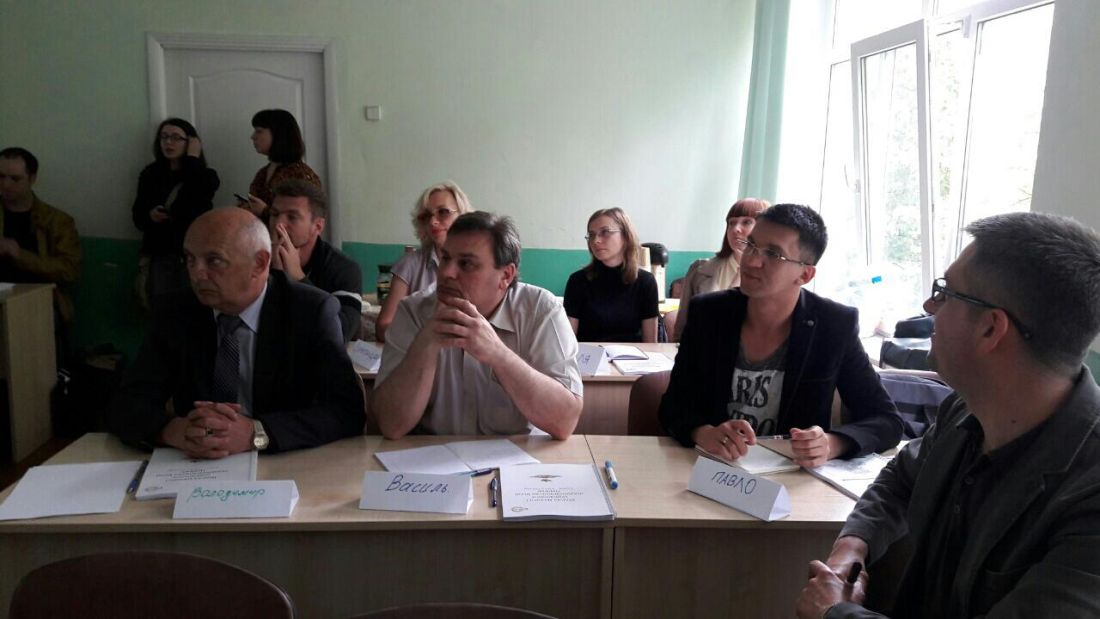 Today, May 16, 2016 will start training at the School of small and medium enterprises. SMEs School is a training project of NGO GoLOCAL, implemented jointly with KP Agency of strategic development of Bila Tserkva. In order to implement one of the strategic directions of the Development Strategy of Bila Tserkva 2025, namely the support of entrepreneurship in the region was created SMEs School.
The interviews conducted among the candidates resulted enrollment of 31 students to the school. Among the students are startupers and entrepreneurs which have the motivation and desire to develop their own business in the region.
The opening ceremony was attended by Volodymyr Glukhov, Project Manager of NGO GoLOCAL, Lydia Pashchuk, coordinator of the School of small and medium enterprises (SME's School) and Petro Yukhimenko director of the Bilotserkivskiy Institute of Economics and Management. They greeted the students with the beginning of training and wished them inspiration in the studying process.
The program provides one-week course from 16 to 21 May, on the main areas of business and entrepreneurship:
Leadership and Motivation for entrepreneurial activity;
Fundamentals of Entrepreneurship;
Marketing support for the enterprise;
Financial management of small and medium enterprises;
Operations Management – the organization of production and management processes in the industrial and service sectors;
Project management, ways of attracting investors, creating a business plan for the company.
The next step is to write business plans and their subsequent presentation to the Commission. In the course of writing students will receive regular advice from teachers and invited experts.
The students will receive certificates of training at the SMEs School after defending their Business Plans.
Developers of the best Business Plans will receive funding from the School sponsors' Committee.
We express our special gratitude to the Bilotserkivskiy Institute of Economics and Management, of the Open International University of Human Development "Ukraine" for the assistance and support in conducting the classes of the SMEs School.