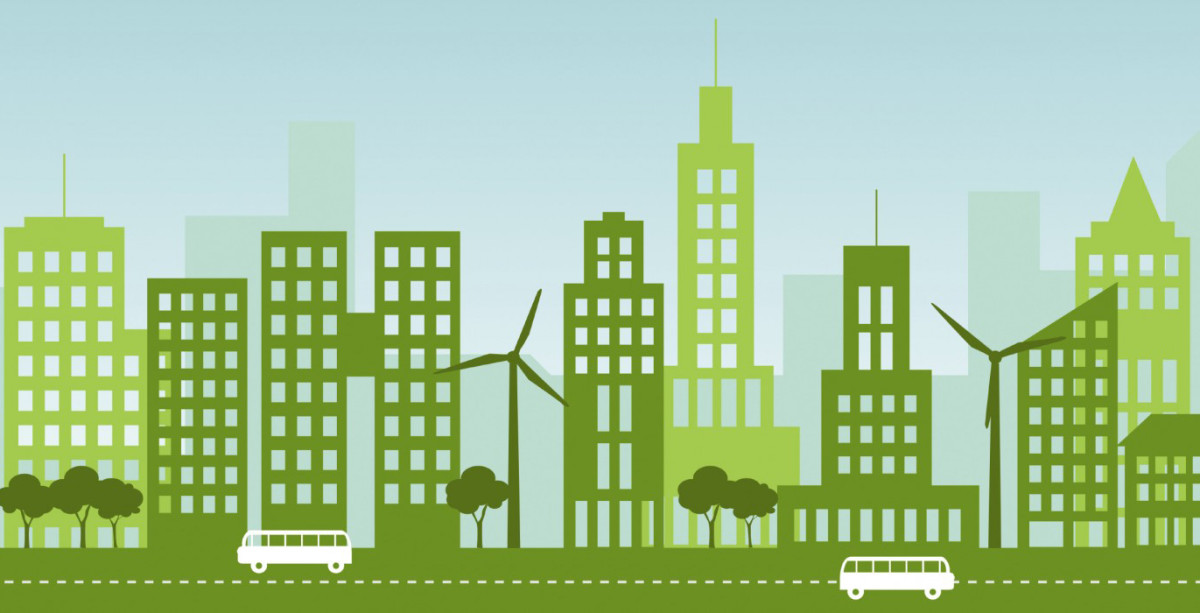 Eight Ukrainian energy service companies (ESCOs) are interested in investing in Bila Tserkva energy development through ESCO-contracts and making the city a leader of the Kyiv region and Ukraine for the implementation of this new mechanism. Modernized schools, kindergartens, hospitals and other social sphere buildings – this is what city will get in the nearest future.
How it all began
This summer Volodymyr Glukhov, Energy Efficiency Expert and Head of GoLOCAL NGO, have started a dialogue with ESCO companies about Bila Tserkva kindergartens' and schools' thermo-modernization. As a result, meeting of representatives of ESCO-companies with the city authorities took place, where an official decision to start the energy modernization process was made and representatives of all eight ESCO companies declared their willingness to cooperate. Three of them (Energoservise-N Ltd, Ukrainian Energy Trust Ltd, and KyivESCO Ltd) have even conducted express energy surveys of potential investment objects and made official proposal to finance that process.
What exactly will the city get from project implementation?
In case of appropriate tender, which will be held on the ProZorro platform, 13 nurseries and 6 schools will be equipped with modern energy-efficient equipment by the end of 2017. That actions will provide the necessary premises temperature and will warm children in winter.
"If everything happens according to the plan, and our ESCO-partners will successfully pass tender procedure – Bila Tserkva city will be the second in terms of the number and scope of implemented projects for energy modernization after Kyiv. And I'd like to admit, that it's just the first step this year – with the mutually beneficial implementation of these contracts (for the city and ESCO-companies), the list of objects for 2018 will be much bigger", – noted Head of NGO Volodymyr Glukhov, who personally responsible for implementation of the project.
According to his words, the energy service attractiveness for a social sphere is an absence of financial or technical risks of investment attraction – payment for the implementation of energy-efficient measures takes place at the expense of the resulting savings from the consumption of fuel and energy resources by budgetary institutions.
In addition, significant energy savings from lower energy consumption can be diverted to other city needs. Let's say, for further thermo-modernization of social sphere buildings.
How will the ESCO contracts in Bila Tserkva work?
The cooperation formula, in fact, is very simple. ESCO-contract is a mechanism that allows the average resources consumer to reduce energy costs and modernize energy equipment without any investment. The energy service contract provides an introduction of energy-efficient measures (renovation of the heating, electrical, insulation systems) by ESCO-companies for their own money or credit facilities. City Council does not spend a penny at the same time.
Such interaction is beneficial not only for the client (in this case – for the Bila Tserkva City Council) but also to the company that gives it the opportunity to save. This is achieved very simply: any ESCO is a commercial institution. By giving customers the opportunity to save energy and money, ESCO takes a fee, that was actually earned by saving. The most important thing is that ESCO takes only a part of savings. In other words, both participants get their benefits. Ultimately, the whole community will benefit from the overall reduction in energy consumption and the improvement of the city environment.