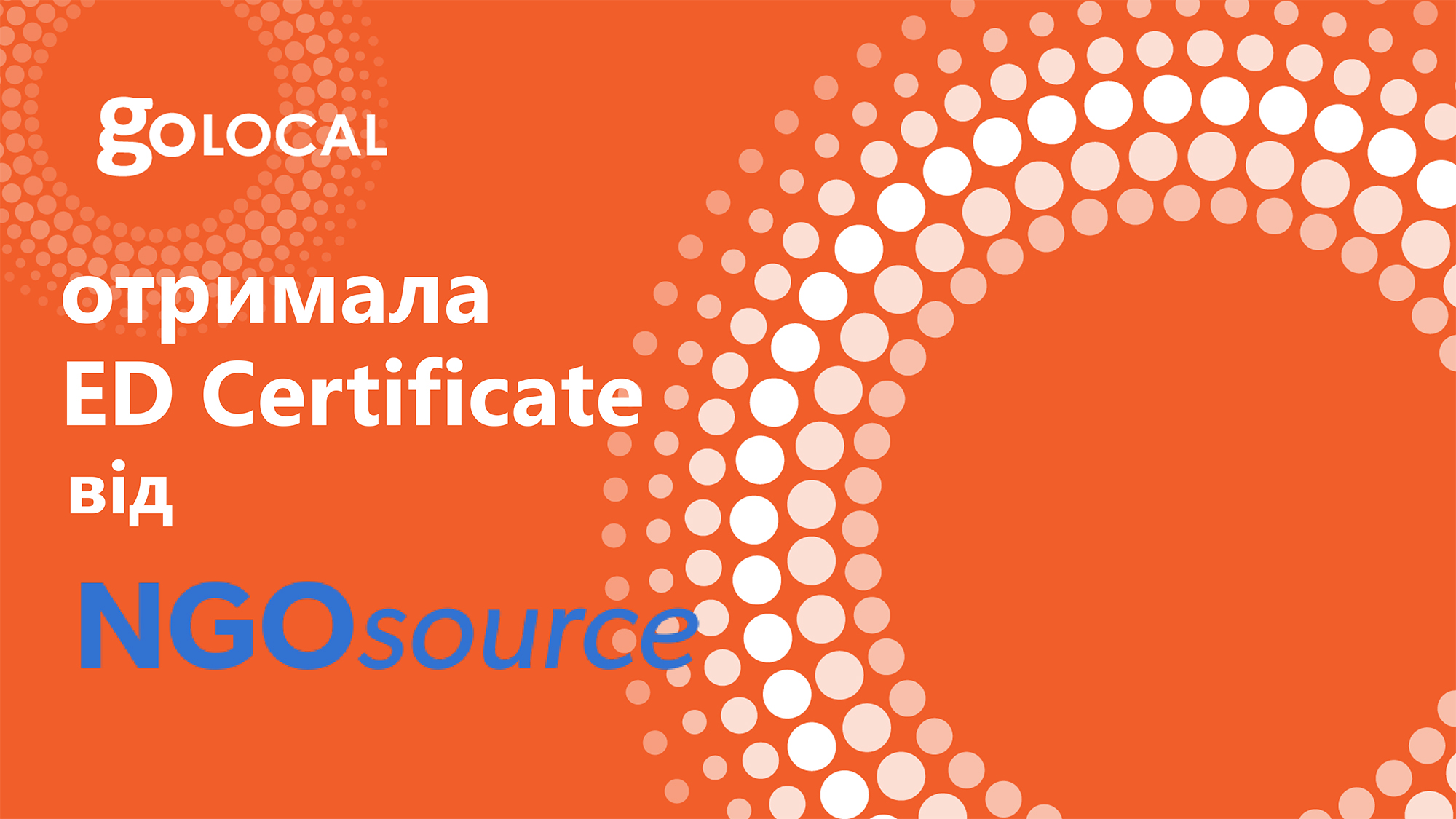 GoLOCAL has received a new status – an American EDCertificate. It confirms that our organization is a reliable partner and has been reviewed for compliance with the requirements for charitable organizations in the United States. 
The certification was carried out by NGOsource. The NGOsource is dedicated to evaluating organizations for compliance with various aspects of the law and aims to increase international philanthropy and improve the effectiveness of cooperation between U.S. charitable foundations and foreign public organizations. NGOsource works with a variety of donor organizations, including independent, corporate, community, and family foundations.
Obtaining the ED Certificate greatly improves cooperation with U.S. charitable foundations and provides new opportunities for partnership. Many U.S. donors demand that their grants clearly adhere to the appropriate U.S. standards and requirements. 
"We have been working with donors and international organizations for five years. This is the first time we have received this status. ED Certificate opens up a lot of opportunities for cooperation with American partners. It is very important for Ukrainian organizations to be seen as reliable partners. We are very grateful to the Luminate Foundation, a global impact investing philanthropic organization founded by eBay's founder Pierre Omidyar. And especially the Foundation's Central and Northern Europe director Olena Boytsun, who helped us achieve this status", the Head of GoLOCAL Igor Komendo commented.
For more information about NGO GoLOCAL international donors can visit the website of NGOsource, which provides certification.