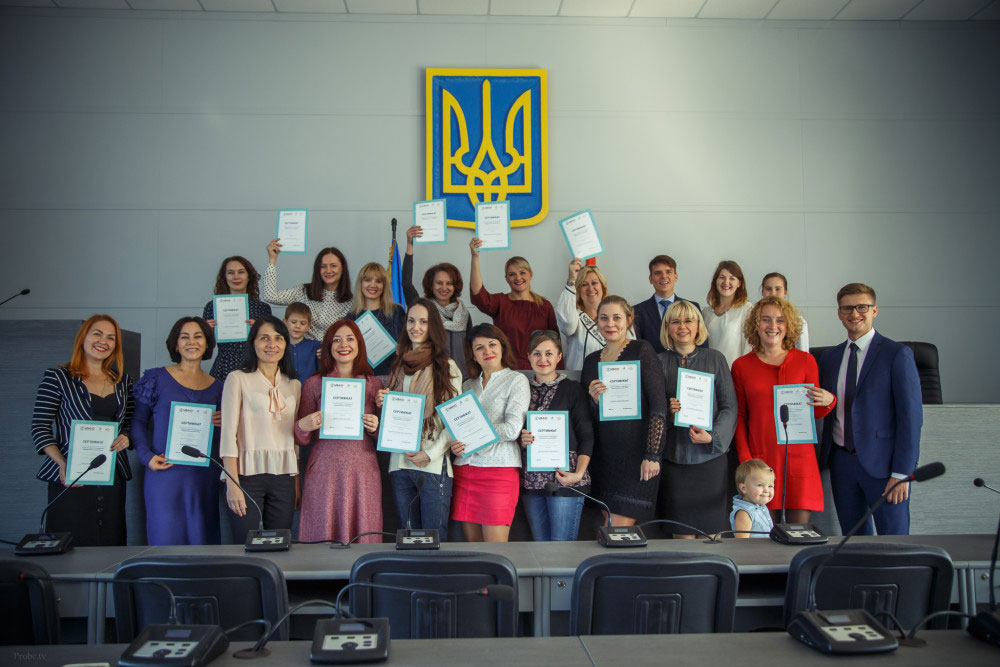 December 17, the School of Small and Medium Enterprises will open its doors for those who have planned to start their own business for a long time, but did not know where to start, as well as those who are looking for tips that will help them to develop an existing business. This time the project will take place in Zhytomyr.
We are thankful to the Renaissance Foundation that made this training free of charge for ATO participants and internally displaced persons.
The 6-day program starts on December 17 and lasts till December 22. And from December 24 to January 15 students will work on their business plans for advisory support from the School of SMEs teachers, which will be represented on a last day of program. All the participants will get Certificates of completion.
More information about the educational course can be found on the project page.
Recall that the main goal of the School of SMEs is to help entrepreneurs with a different level of knowledge to develop and promote their enterprises by giving them practical management skills. Should be noted that School of SMEs teachers are qualified businessmen, trainers with many years of experience, people with significant skills in the organization, restructuring, advisory support of small and medium enterprises.
Being a student of the School of SMEs means to get the most important information about creation and/or manage business that you own in just a few months. The course program includes all important stages of business: from designing an idea to a tax reporting.
Terms of participation and other details are available on the project page.
The project is being implemented with the assistance of the Zhytomyr City Council.