The first business course for women was successfully completed in Bila Tserkva city. 25 remarkable business ideas are ready for implementation, 25 qualified entrepreneurs are ready to be engaged in a city business developing and finally, Women's Business Club has been established – these all are results of the one-month training course.
Last Friday all the students of School of medium and small enterprises (School of SMEs) have completed a unique educational course for women and received their diplomas.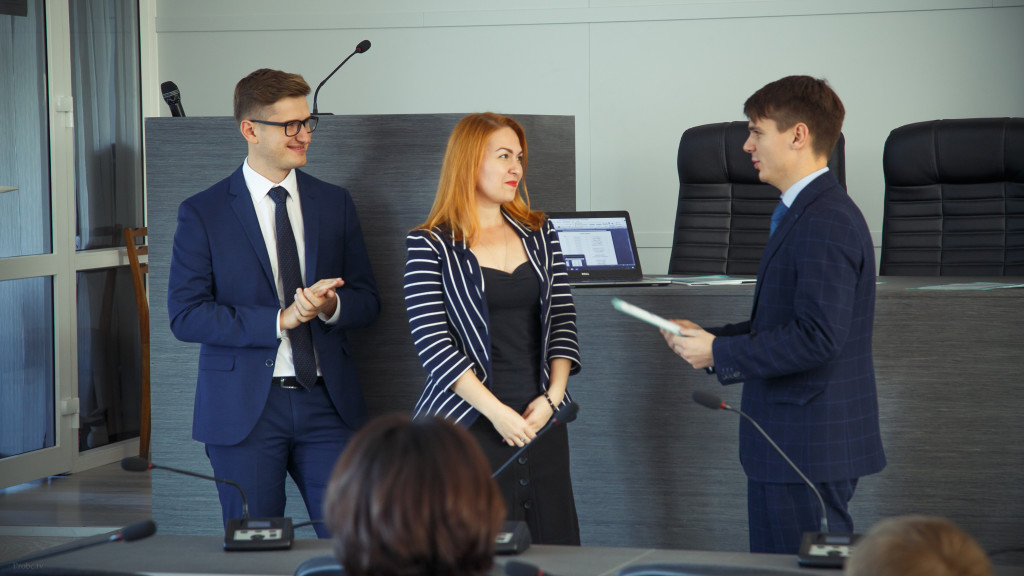 School of SMEs students attended to 36 lecture hours, which included the full list of topics about creating and developing business: from defining the main idea to the financial management rules and social responsibility. Students also had an opportunity to practice gained knowledge: for two weeks women had been working on developing their own ideas and implementation plans. They were helped by teachers of the School of SMEs during the process. These projects presentation was the finishing line of the teaching process.
As a result, 25 great projects concerned literally all spheres of the city life were approved by School experts and pleasantly impressed the teachers. Adaptive physical education for special children and technical children's studio, agency for organizing holidays and culinary space, children's clothes making –  and it's just a tenth of business projects that participants of the School of SMEs are ready to implement in our city.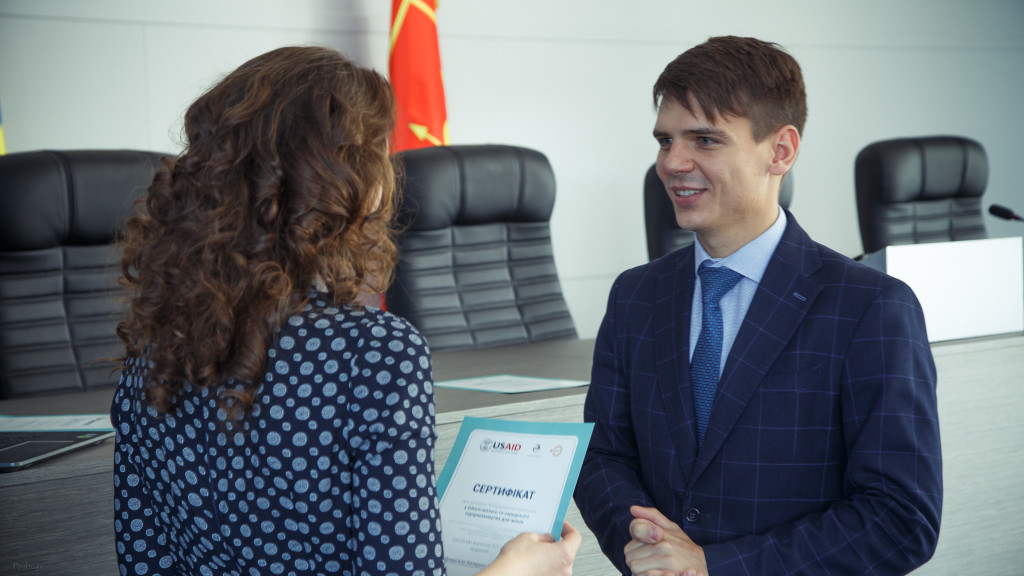 "I call this project a full-fledged one because from its implementing in the ultimate result will win not only entrepreneurs we teach but also the whole city, even the whole country. After all, thanks to this educational program, the local community receives new ideas, as well as people with strong motivation to transform them into reality. And even more – after the projects will launch, there are also taxes to the local budget. But, perhaps, the most important thing that we got from this educational "marathon" is the people themselves. We were extremely surprised with the fact that all the students who desired to become a part of the project, during the training revealed not only personal motivation but also a deep interest in reforming their city. As a result, a very powerful community was formed – the Women's Business Club, in which all the participants were united not only by the common pragmatic goal of implementing their dreams but also the desire to make people's lives in the city even more comfortable ", – convinced GoLOCAL project manager Igor Comendo.
He recalled that this training business course implementation became real with the support of the USAID Leadership in Economic Governance Program, which is implemented by the Eastern Europe Foundation and its partners.