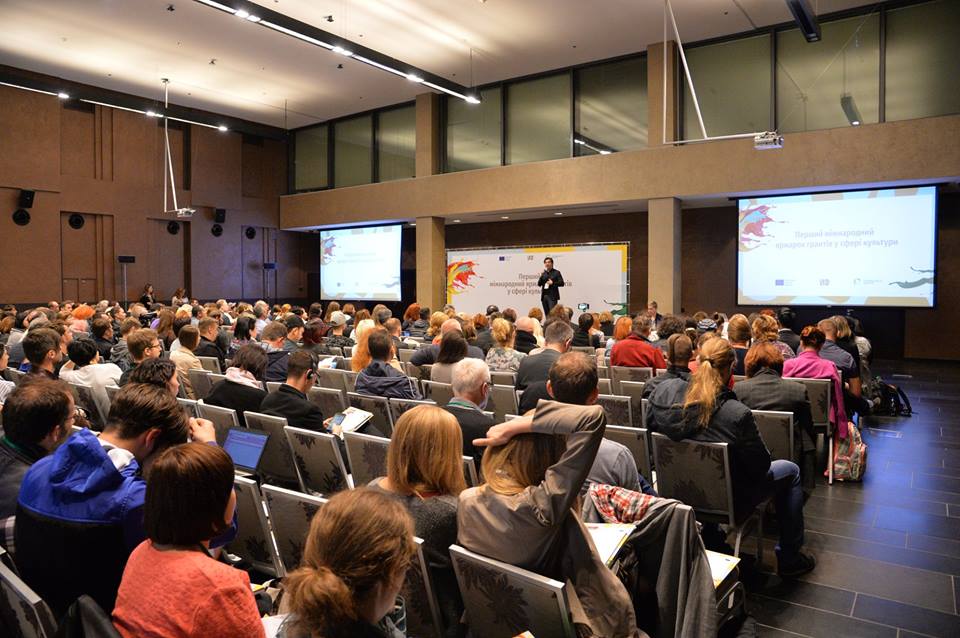 On July 2, "The First International Cultural Grants Fair" was held in Kyiv. The event was organized by the National Bureau of the EU program «Creative Europe» in Ukraine with the support of the Ukrainian Cultural Foundation.
The purpose of this fair was to create an effective platform for communication between grantors and representatives of cultural and creative industries who are currently seeking financial support for their projects and initiatives in Ukraine. GoLOCAL has also attended this event, as we devote a significant part of our activities to the development of the cultural life of the Ukrainian community.
According to the organizers, such meetings will be held annually and will become a good tradition of the modern Ukrainian culture.
The participants of the fair, including the EU Delegation to Ukraine, the International Renaissance Foundation, the British Council in Ukraine, the Culture Bridges, and other foreign and Ukrainian institutions proposing grant funding programs, shared up-to-date information on the most actual project grant support.