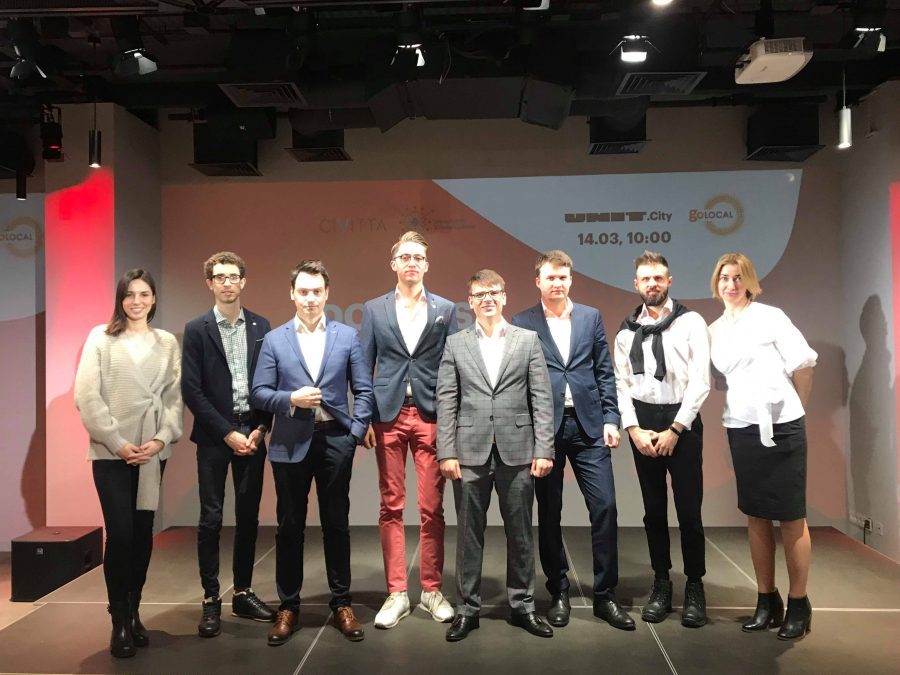 More than 80 representatives of international companies, businesses, grant funds, embassies, and the government took part in the meeting held by GoLOCAL and UNIT.City.
Our primary goal was to bring together as many experts as possible to discuss the challenges facing the Ukrainian innovation ecosystem, learn from the EU and world best practices as well as explore ways of interaction between stakeholders and market actors.
The event lasted for several hours involving participants into an active exchange of ideas, offering and discussing creative solutions. Finally, all the participants agreed that building an ecosystem is a long-term process so one cannot expect a miracle to happen and quick outcomes to be delivered. However, it should stimulate stakeholders to be even more active and collaborate with each other to develop and implement innovative projects. As the old proverb says: "The one taking the road gains".
Director of NGO GoLOCAL Igor Komendo told participants why the support of business is an integral part of the Ukrainian ecosystem development, and how Europe is moving forward to build the innovative environment.
"Building Hubs and Incubators, supporting creative and high-tech projects – is the key European trend today. This is what we are missing in Ukraine these days. The "Creative Hub" project developed by GoLOCAL is aiming at filling in the existing gap. "Creative Hub" in Kyiv – a focal point and innovative platform for creative industries emergence – will provide support for young startups and become the key element for the efficient business ecosystem development in Ukraine."
Another important message delivered by the participants: "Cooperation of all stakeholders is the key to success in building a strong ecosystem". Not only business, government, and donors, but also educational institutions, business associations, and communities should become the engines of the innovative transformation. Is the harmonious combination of all stakeholders that will make a stable business ecosystem a reality.
"A healthy business ecosystem is a symbiosis of continuous self-improvement, cooperation, and action. This process is circular, it goes constantly round and round"- Igor Komendo added. – Communication in real life plays an extremely important role for building relationships within ecosystems, so holding events like this one should become an ordinary practice for all of us."
Finalizing the meeting, participants agreed to cooperate even harder to improve the ecosystem, to involve more organizations and companies into the process in order to foster and improve the existing business environment.