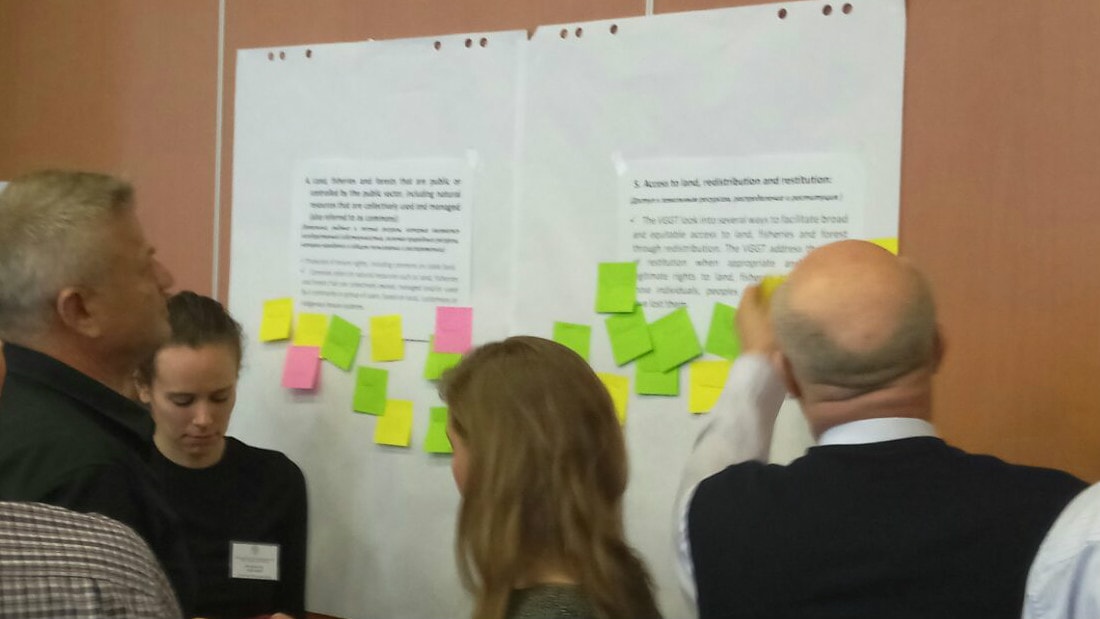 Throughout 12-13 December 2016, the co-founder of NGO GoLOCAL, Volodymyr Glukhov took part in the Workshop for Civil Society Organizations on the implementation of the VGGTs in Europe and Central Asia conducted by Food and Agriculture Organization (FAO) in Budapest, Hungary.
Striving for new knowledge and experience exchange is an essential part of NGO's work. The Agenda of the two-days Workshop included group exercises and discussion on the topic of VGGT (Voluntary guidelines on the responsible governance of tenure of land, fisheries and forests in the context of national food security) as well as recommendations for VGGT implementation in Europe and Central Asia.
Among the participants were representatives of Civil Society Organizations from Germany, Italy, Kyrgyzstan, Macedonia, Moldova, Mongolia, Nepal, Romania, Sierra Leone, the Netherlands, Tajikistan to share their experience on the implementation of the VGGT in their home countries.