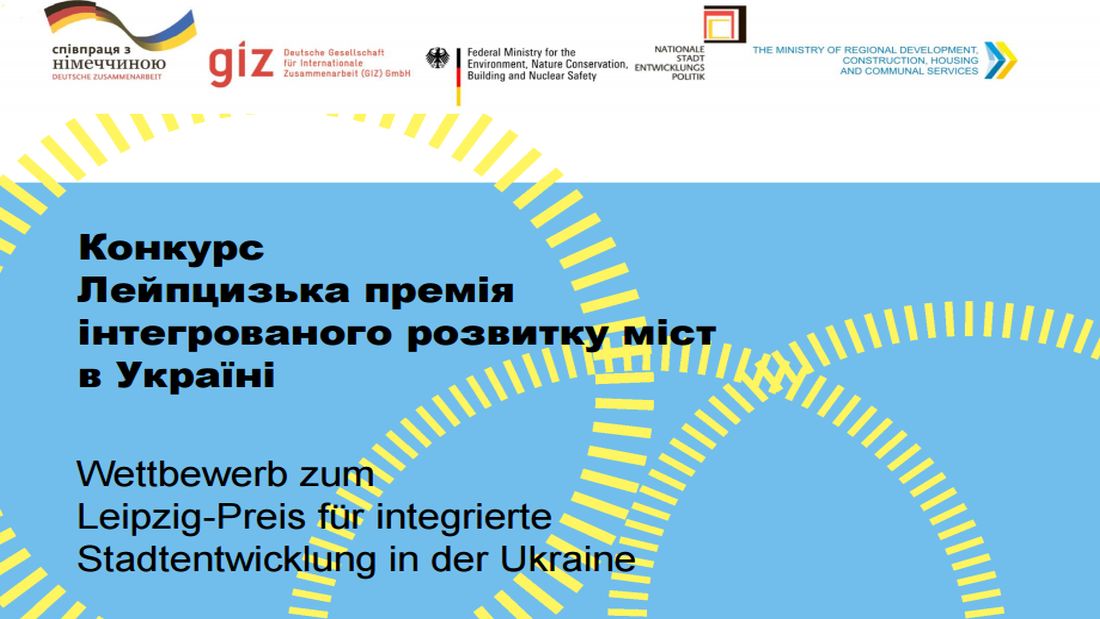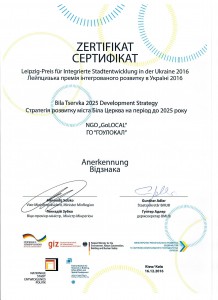 December 16, 2016, as part of the first German-Ukrainian conference on urban development entitled "Opportunities for integrated urban development to support sustainable development in Ukraine" was held awards ceremony of "Leipzig Prize of integrated urban development in Ukraine".
The "Leipzig Prize of integrated urban development" was declared in Ukraine for the first time jointly by the Federal Ministry for the Environment, Nature Conservation, Building and Nuclear Safety of Germany (BMUB) and the Ministry of Regional Development, Construction and Housing and Communal Services of Ukraine (Regional Development).
It notes already implemented projects of sustainable city development to intensify integrated urban development in Ukrainian cities for the future. The aim of the competition is to motivate Ukrainian municipalities to use the method of sustainable development and regularly participate in the contest for the award of their projects.
Municipalities and non-governmental organisations submitted 95 projects for the Leipzig Prize for integrated urban development, of which 11 were marked with awards. "Bila Tserkva City Development Strategy 2025" received the award for the broad involvement of residents, NGOs and international experts in the development of the Strategy, as well as the complexity of the proposed approach for integrated urban development.
NGO "GoLOCAL" initiated the project's submission for this award, and the representatives of all signatories of the Memorandum for Development and Implementation of the Social and Economic aspects of the "Bila Tserkva Development Strategy 2025", namely: Bila Tserkva City Council, the Ukrainian Union of Industrialists and Entrepreneurs, NGO "Bila Tserkva. Tomorrow", NGO "Center for Community Development", NGO "Public Council Smart City", Charitable Foundation "Movement of Youth", Charitable Foundation "K.Fund" and Consulting Company "European Innovation Centre". We congratulate all our partners on receiving this Prize and hope for further fruitful cooperation.