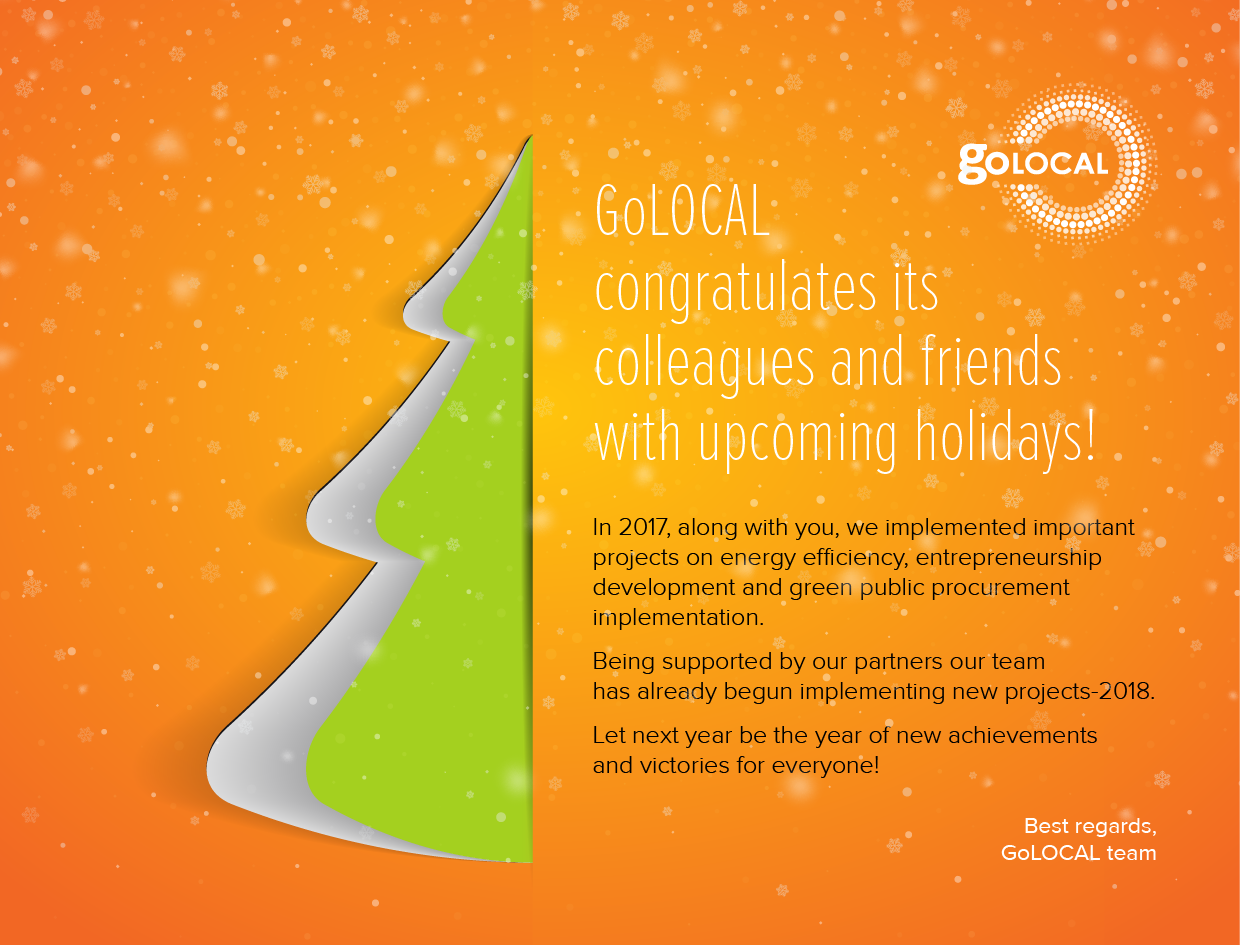 GoLOCAL congratulates its colleagues and friends with upcoming holidays!
In 2017, along with you, we implemented important projects on energy efficiency, entrepreneurship development and green public procurement implementation.
Being supported by our partners our team has already begun implementing new projects-2018.
Let next year be the year of new achievements and victories for everyone!
Best regards, GoLOCAL team